Yes, we love Rotorua for the white water rafting, but like any good rafters, we need to fuel up pretty frequently! As locals, we've got a pretty good taste of the Best Cafes and Restaurants in town.
While Rotorua is renowned for its adrenaline-pumping activities, bubbling mud pools and Maori culture, we reckon the terrific food doesn't always get the mention it deserves. So, without further ado, the team at Rotorua Rafting has put together a list of our favourites local spots when dining out in our city.
Best Restaurants in Rotorua
Atticus Finch
While literature fans will be drawn in by the name alone, foodies love Atticus Finch for the fresh, creative, made-from-scratch fare. This restaurant is a favourite dinner spot among locals and tourists alike, especially those keen on shared plates. We love the mozzarella risotto balls and the beef rendang. Accommodating vegans and vegetarians, this spot is perfect for your post-rafting fuel up.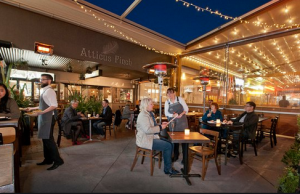 Ambrosia
A little local history: Ambrosia was the first licensed restaurant in Rotorua. Nowadays, you'll enjoy the delicious, seasonal food that finds its influence from all four corners of the globe. Ambrosia is in a prime spot, just a short walk to picturesque Lake Rotorua, so you can enjoy tapas on the patio and soak up the view at the same time. Early birds, get there between 5pm and 6.30pm and enjoy a three-course dinner that squeezes in just under $30.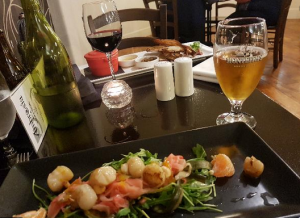 The Regent Room
If you're looking for an upscale dining experience, you can't go past award-winning The Regent Room. Set in a luxury boutique hotel, the restaurant's inspired menu offers modern NZ dishes and you can either dine from the à la carte degustation or choose a delicious main off the regular menu. The white linens, plush leather chairs and plate presentation scream sophistication and class.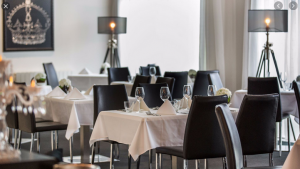 Best Cafés in Rotorua
Capers Epicurean
You can't talk about cafés in Rotorua without mentioning the winner of Best Regional Café in the NZ Café of the Year Awards in 2017, Capers Epicurean. This place offers excellent coffee and fresh, seasonal food day and night. That's right, unlike much of its competition, this café is open to 7pm to cater to those after an early evening caffeine hit or some stellar food.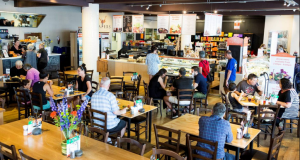 Third Place Café
Only third place? This place is as humble as it is delicious! Third Place Café caters to families with their kid's play area, offers views of nearby Lake Rotorua and serves up plate after plate of banging fare. But by far our favourite reason to pop into Third Place is to get one of their custard slices, famed to be Rotorua's best.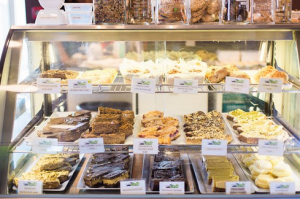 Ciabatta Café and Bakery
If you like to veer off the beaten track, it's worth getting out of Rotorua's tourist district to seek out local hot spot Ciabatta Café and Bakery. Here you'll be welcomed by the aroma of freshly baked goodies like breads, cakes and pastries. Their coffee and sandwiches are top notch.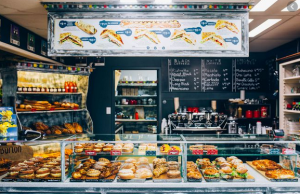 Okere Falls Store
Just outside Rotorua you'll find this gem of a café. They're committed to sustainability, so don't expect to find any Coca-Cola, plastic straws or single-use plastic bags here. There's gluten free, vegetarian and vegan options galore on the menu accompanied with a beautiful backyard beer garden, where they serve up some of the finest craft beers from around NZ.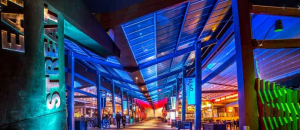 We hope our list of restaurants and cafés serves you well on your trip to Rotorua.
If you're keen to squeeze in a white water rafting experience in between eats, book a spot today!