BOOK IN DECEMBER AND YOU COULD WIN!!
What are you waiting for?  Book Now and start thinking what you will spend your $1000 prezzy!
TERMS AND CONDITIONS
Book a rafting trip direct in December, must be made through www.rotorua-rafting.co.nz.
Each person booked is an entry
No agent bookings ie (Bookme or any other booking agent)
Drawn 1st January 2021
$1000 prezzy card will be given to winner.
No substitutes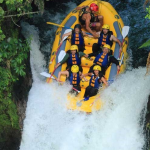 "Thanks for being so awesome! We can't wait to take you rafting in our backyard"
All of the Rotorua Rafting crew!