We're on the mission to make Okere great again.
Okere Falls is 99% great. For us, that's just not good enough. So, Rotorua Rafting is on the mission to give it that 1%… which takes 100% effort from the team, that's a lot of %.
A huge part of Rotorua Raftings mission is to conserve & sustain. Over the last few years, we've been apart of pest control in the Okere Reserve, catfish trapping in lake Rotoiti, working towards a carbon neutral business and other community projects to bring back better.
We've also created The Okere Tree Planting initiative, with a goal to plant 10,000 native trees in the Okere Reserve. Thanks to Scion we have 1,000s of native tree seeds to sow, nurse and plant.
These efforts will later bring restoration to the surrounding native forest and offer opportunities for bird & wild life sanctuaries.
In 2019, we cleared over 12'000 square meters of blackberry and gorse in the reserve, along the edge of the Kaituna River.
Last week, we hosted Rotorua Girls High School for a morning of rafting and educational seed planting.
During the session with these young women, we talked about the importance of Kaitiakitanga (guardianship and protection of the environment) and the work we do as a company, and community to care for our home.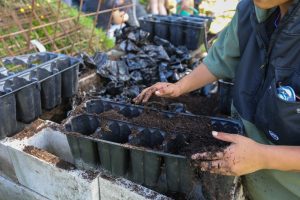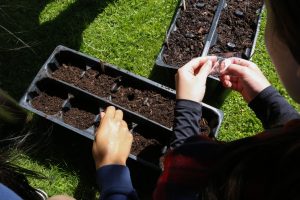 We're stoked to have this opportunity to give back to Okere Falls and to Papatūānuku.
Keep your eyes peeled for more updates on our mission to make Okere Falls Great Again!